plant supports
Plant Supports: Rose Trainers
Details can help put the finishing touches to any landscape or garden. The Victorians were certainly aware of this and a quick perusal of catalogues from the time will show a wide range of items that are decorative, visually interesting and ingenious.
Lost Art Limited offer a range of hand produced plant supports that have either been reproduced from original Victorian designs or adapted according to the requirements of a particular client. With the gardens of the 19th and early 20th centuries in mind, many of these will originally have been intended for the support and display of roses and are intended to display favoured specimens to their best advantage.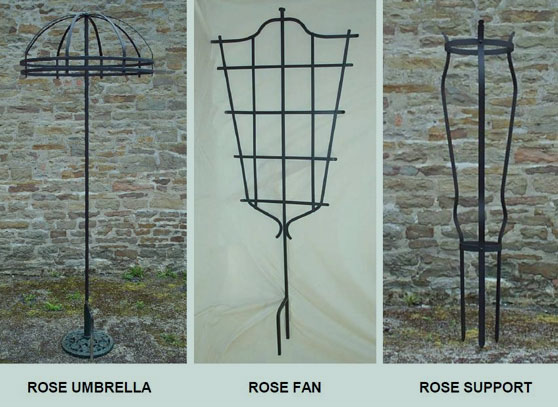 The rose trainers produced by Lost Art are intended to provide many years or decades of use and are produced from heavy gauge iron and steel, provided with corrosion protection and finished using a paint system that offers a high degree of protection along with ease of maintenance.
Fashioned in riveted wrought iron with timber supports as an additional option, the trainers are both aesthetically pleasing and historically accurate, making them suitable for use in both period and contemporary gardens.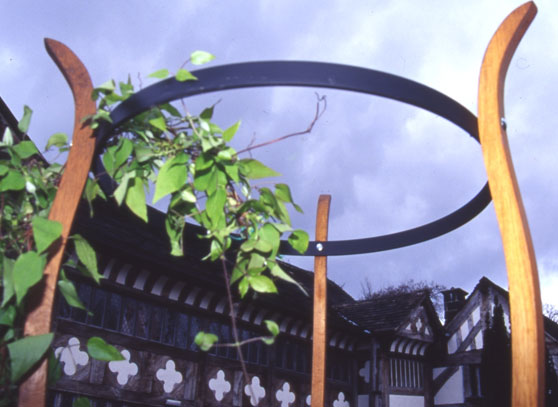 This image show a rose trainer in which the wrought iron uprights have been replaced by well seasoned and traditionally treated hardwood, providing a more organic look.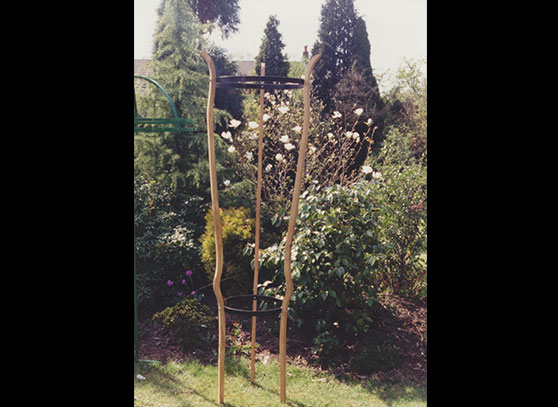 As with the majority of products, our plant supports are produced as a bespoke item and so can be adapted to the needs of a client.
When the internationally renowned Drumalis Rose Garden in Northern Ireland required replacements for their original Victorian Rose Arches, Lost Art collected the originals in order to produce exact copies, combining wrought iron with hand assembled galvanised wire interlacing and then travelled back to site to deliver and install what is now a notable feature of a World Class display.
As can be seen from the sequence of this and the previous image, what starts out as a bare landscape feature soon becomes a decorative backdrop displaying prime specimens to their best advantage.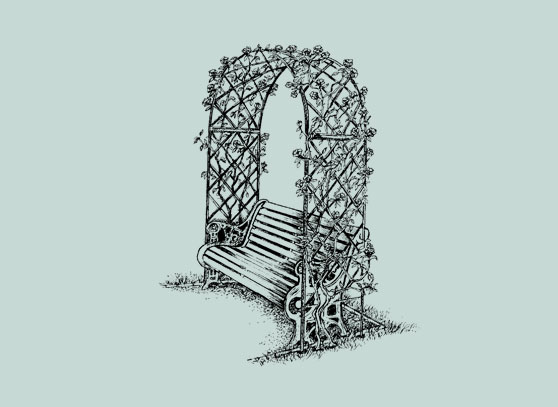 Whatever size and shape of plant support you require, Lost Art can produce it to the highest specifications, ensuring that it will mature as gracefully. We can also work with you to design a product that is exactly what you require for the setting it will enhance.